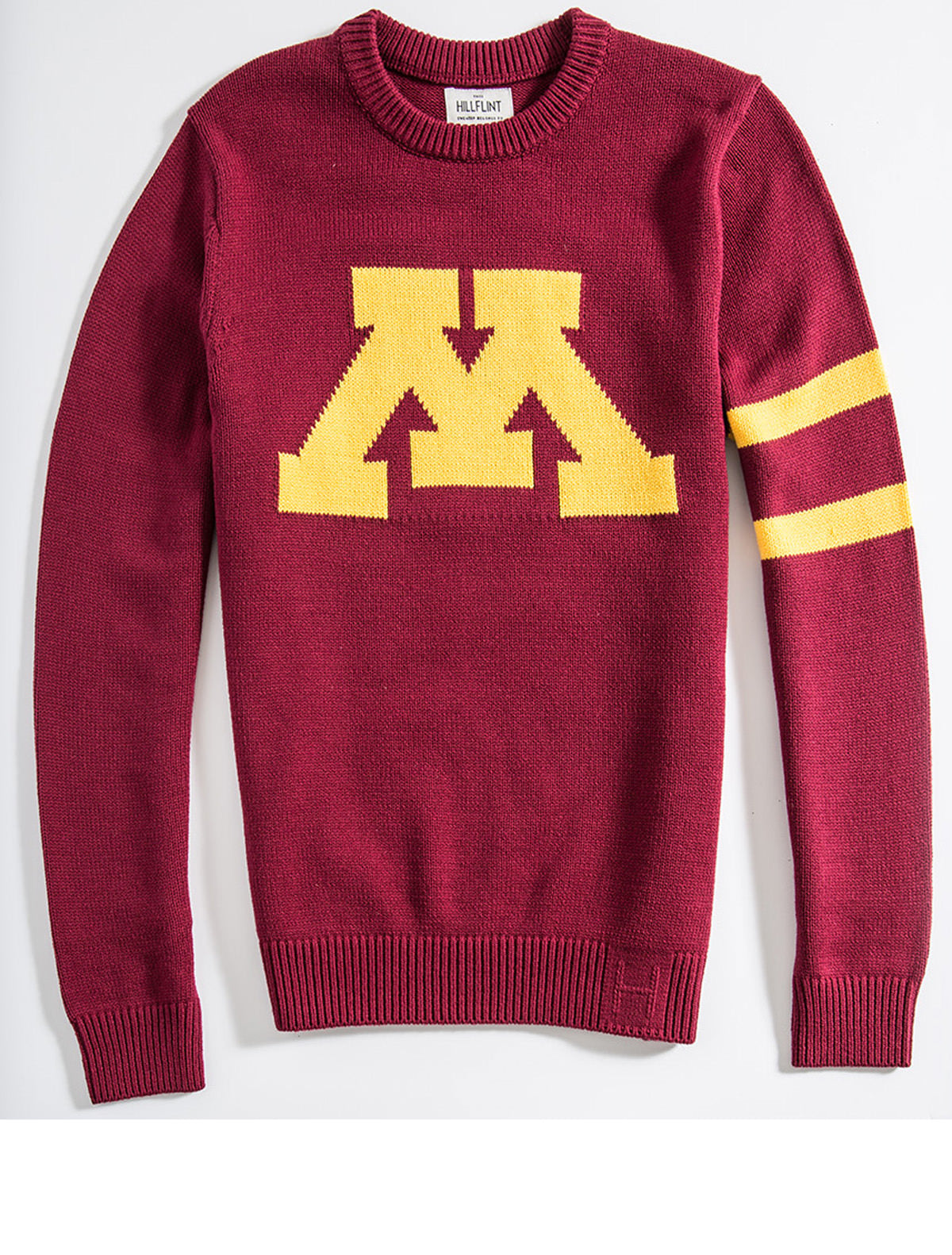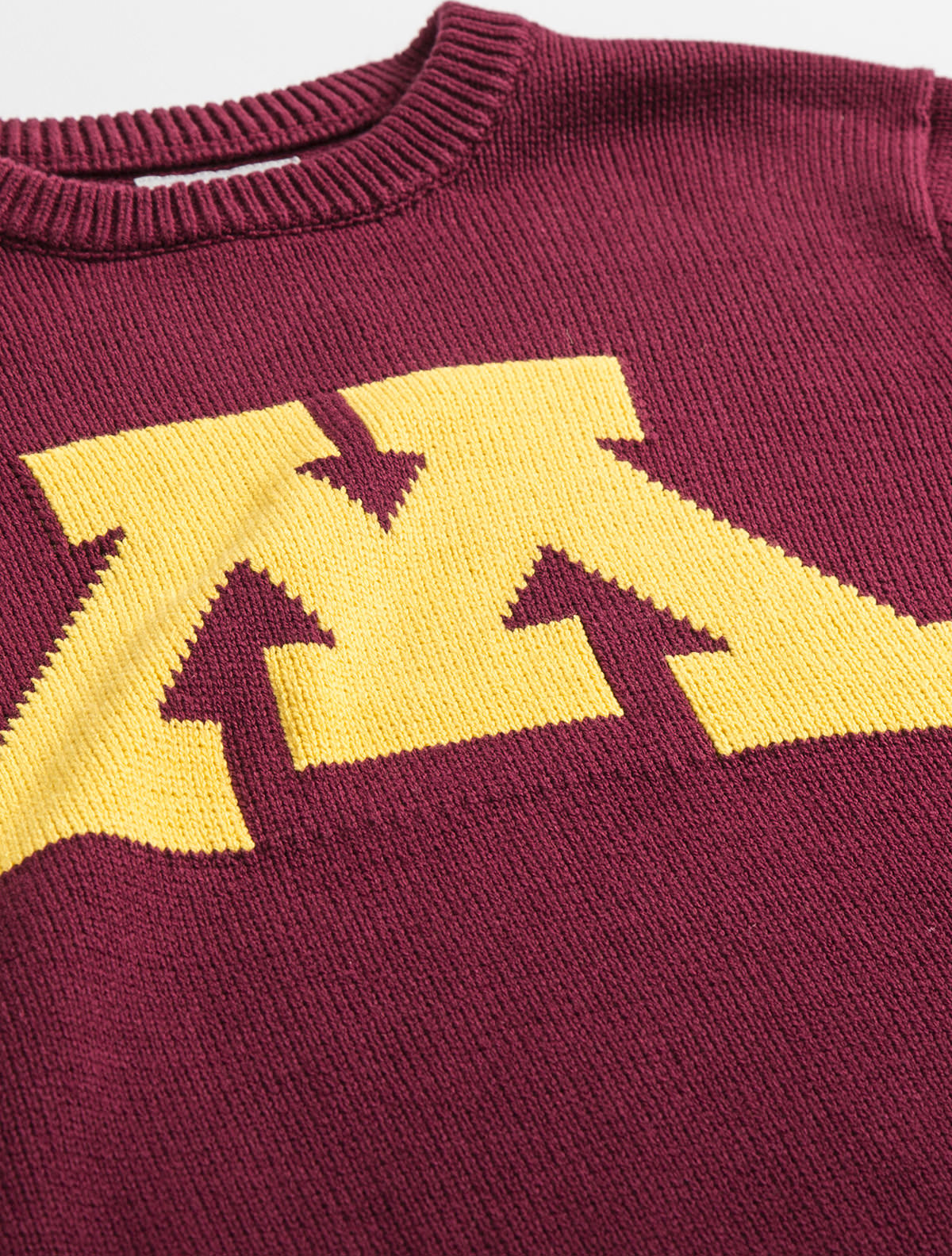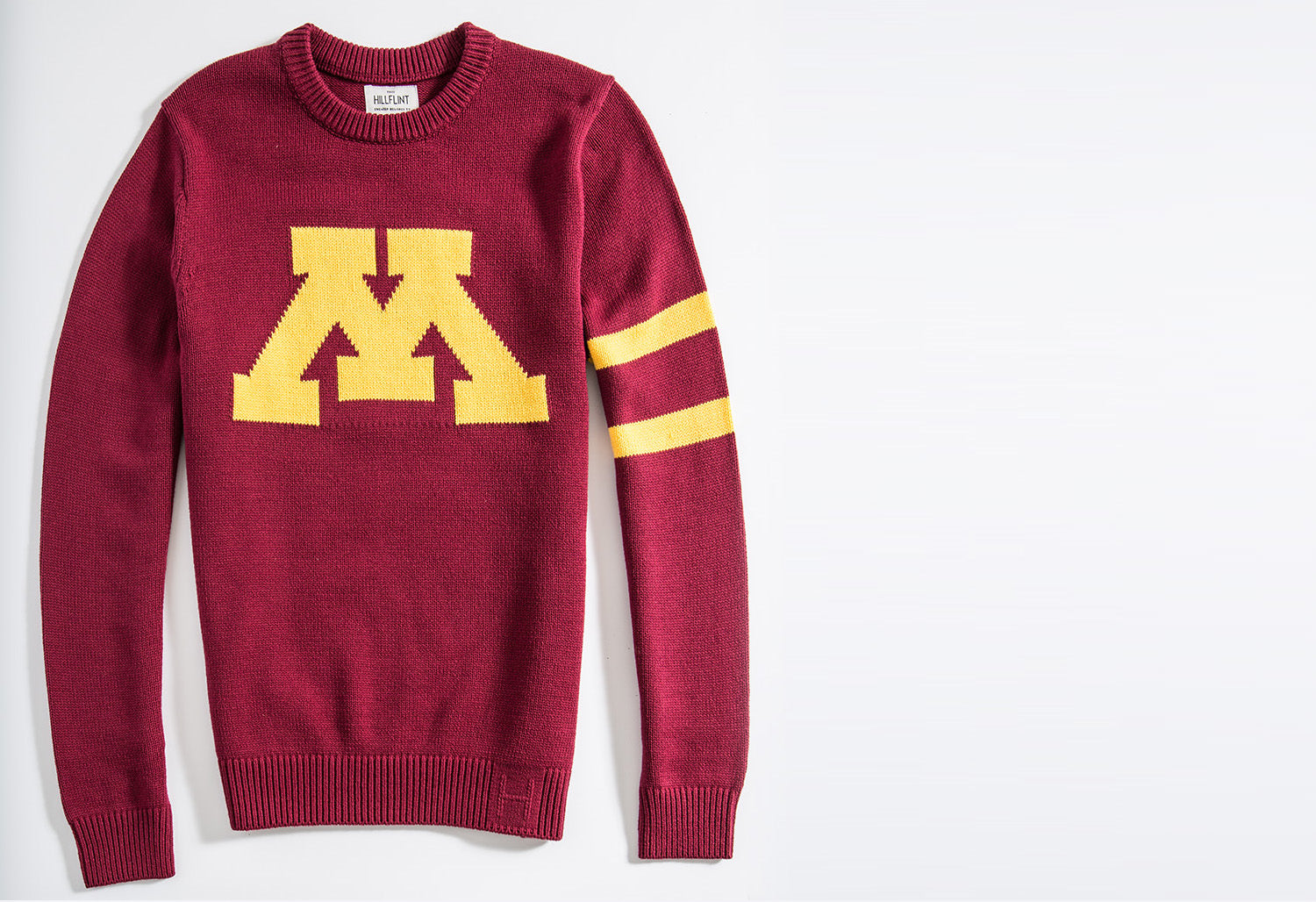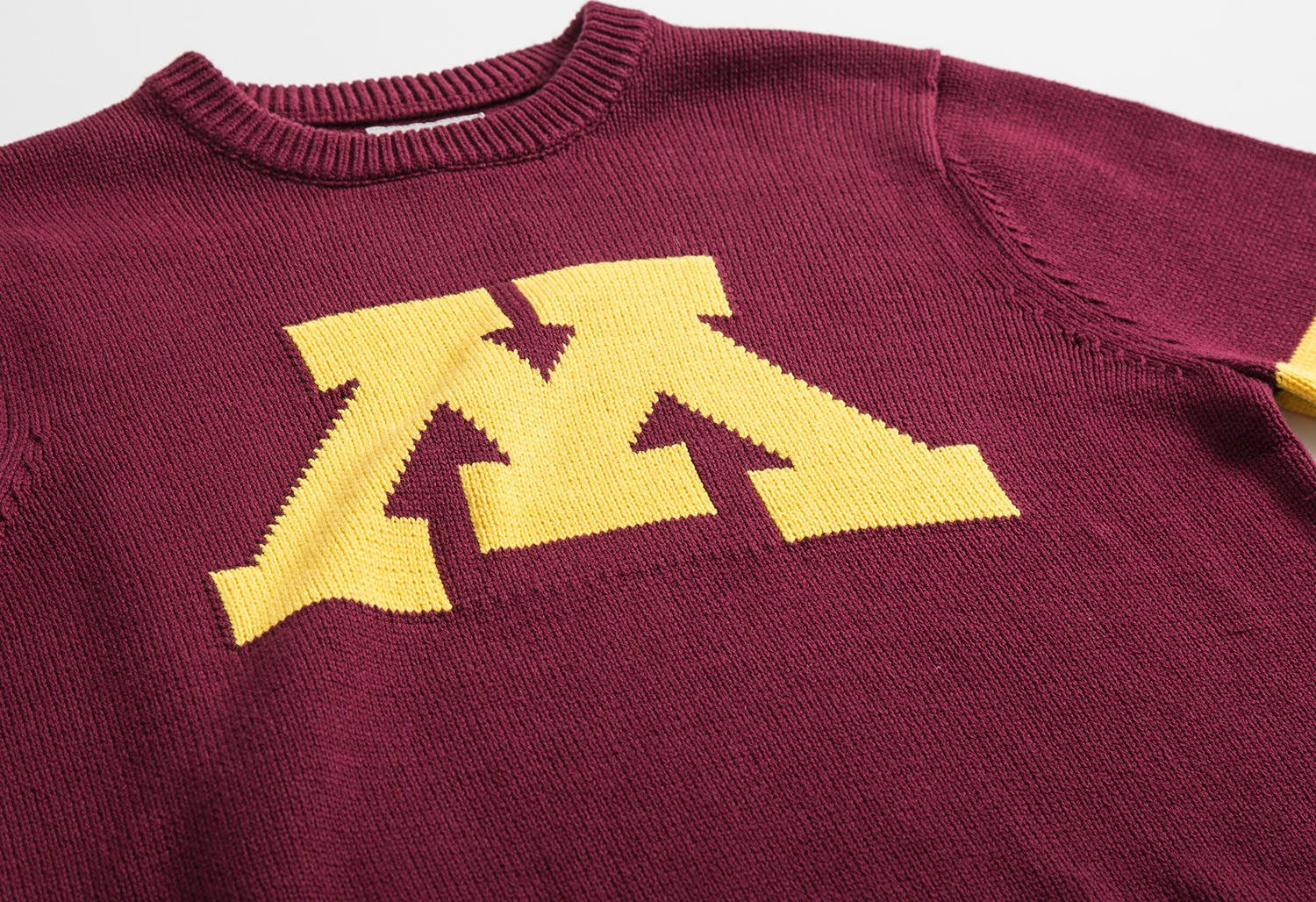 The Story
The sweater made famous by Goldy Gopher. Our Gopher Sweater is inspired by a classic varsity style and updated with modern manufacturing. Made from over a pound of our luxurious cotton blend, this Heritage sweater can stand up to year round wear. An heirloom item designed and crafted to last.

Fabric: 60%/40% Cotton/Acrylic Blend.
Size Chart
Garment is measured laying flat.
Size
S
M
L
XL
XXL
Length
24.5in
26in
27in
27.5in
28in
29in
Width
18.5in
20in
21in
22in
23in
23in
Sleeve
24.5in
25in
25in
25.5in
26in
27in
Size
S
M
L
XL
XXL
Length
62cm
66cm
68cm
70cm
72cm
74cm
Width
47cm
51cm
53cm
55cm
58cm
59cm
Sleeve
62cm
63cm
64cm
65cm
66cm
68cm