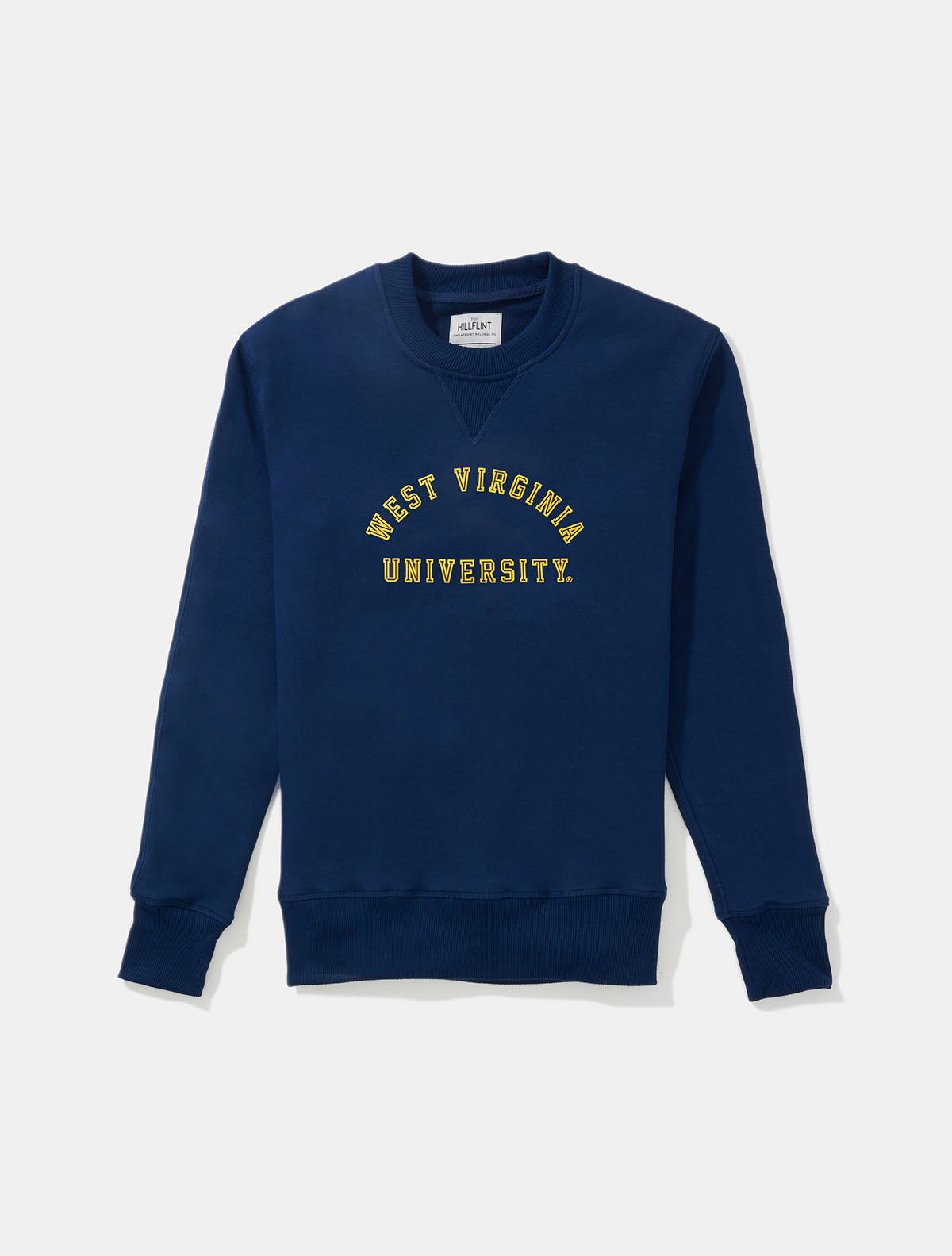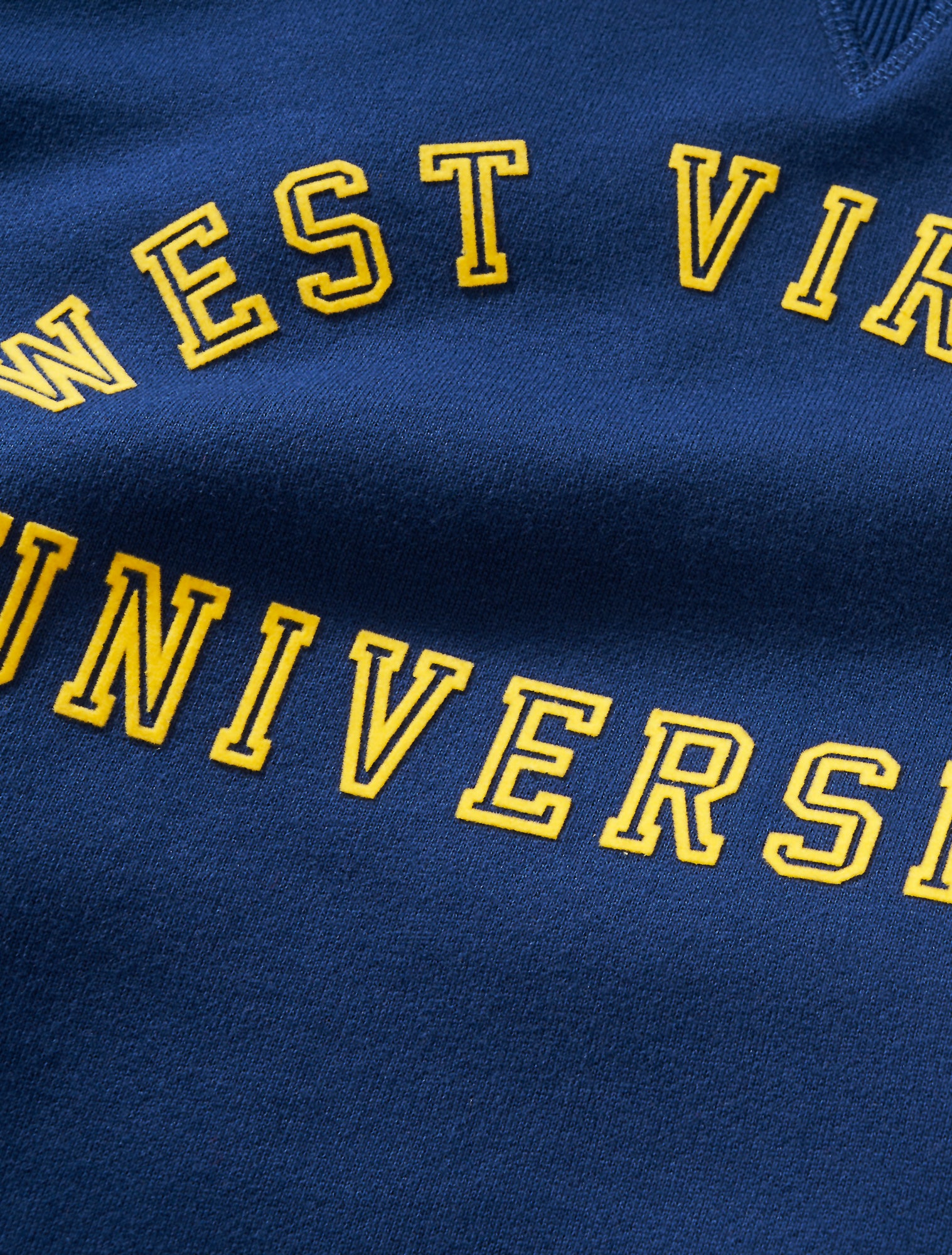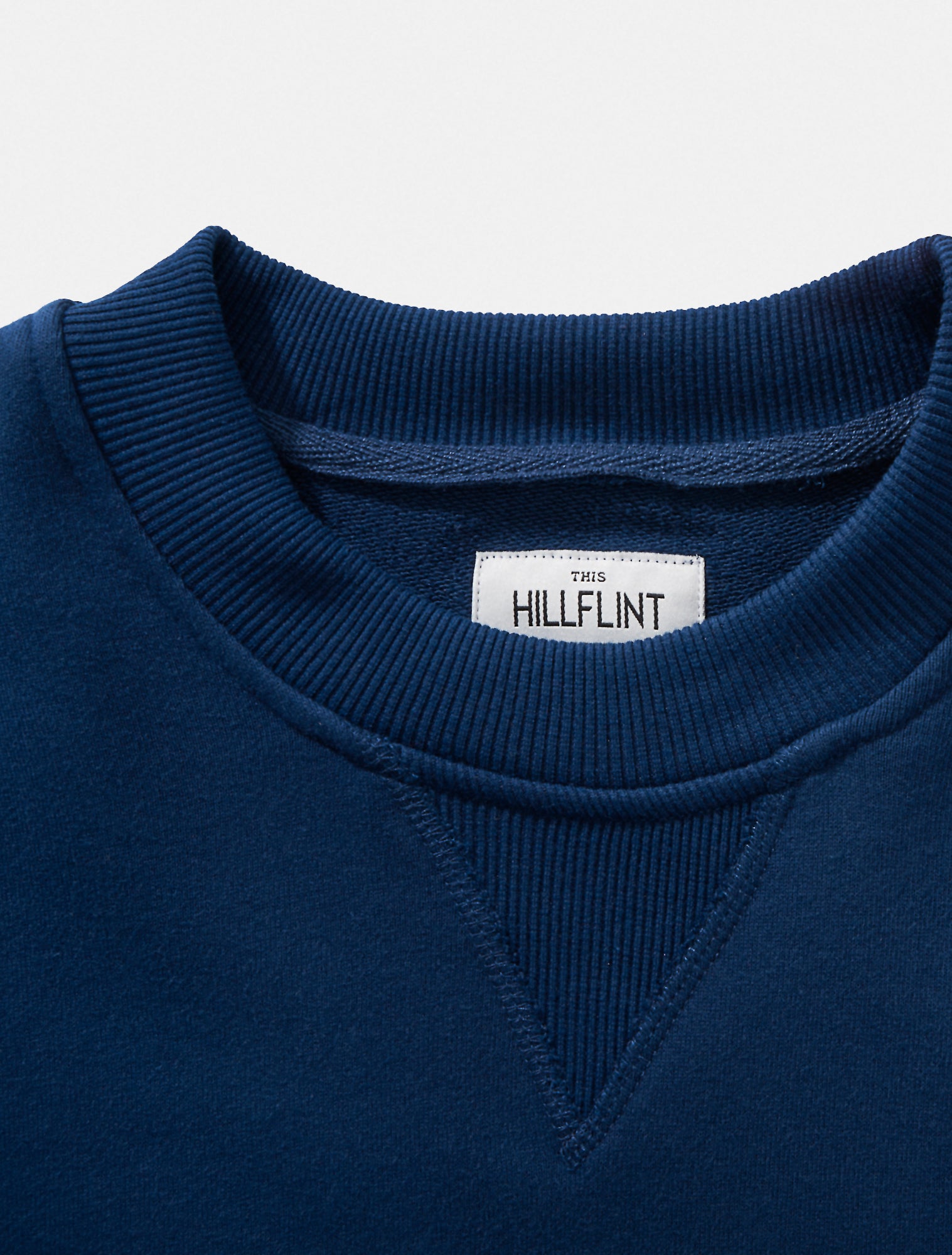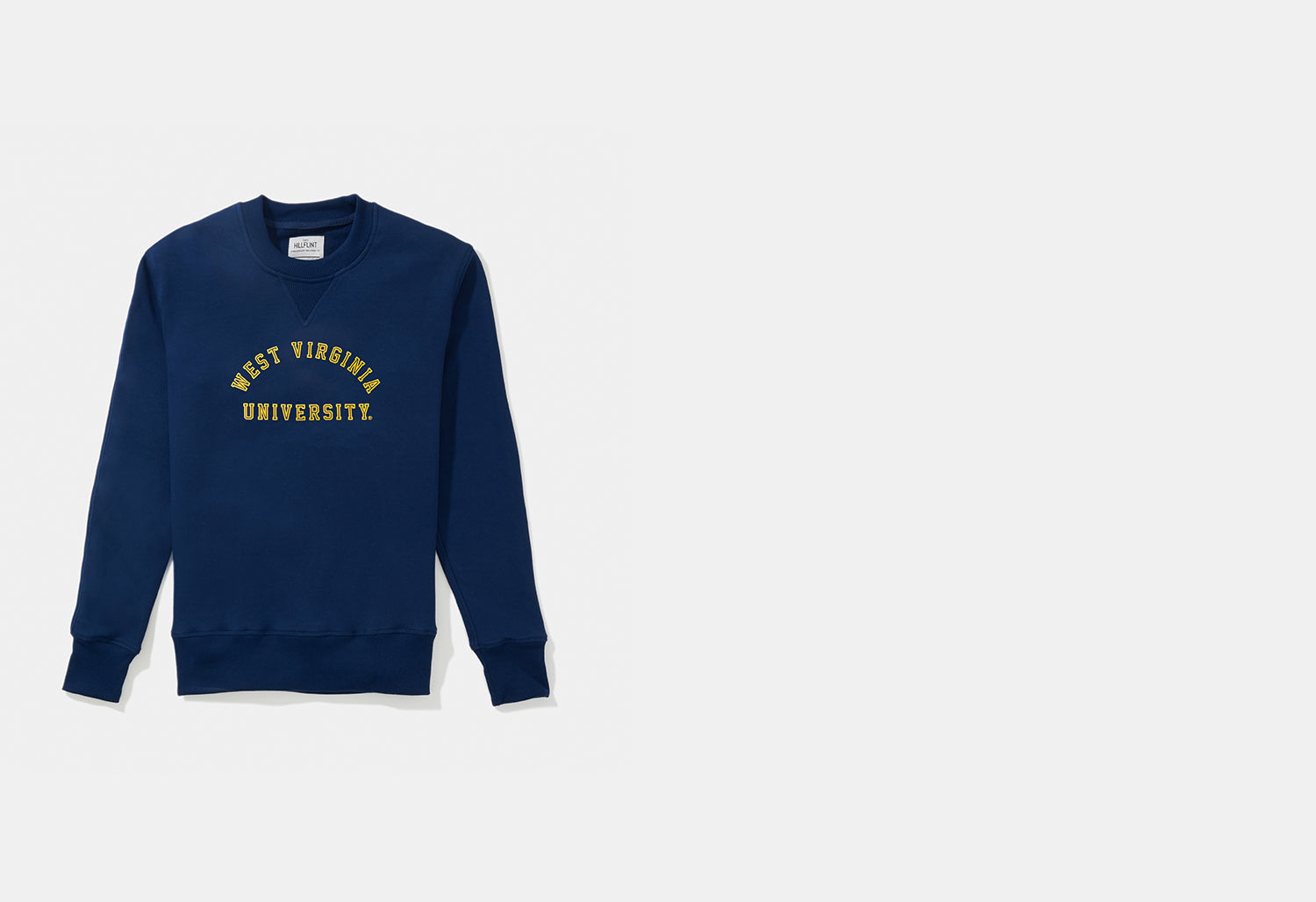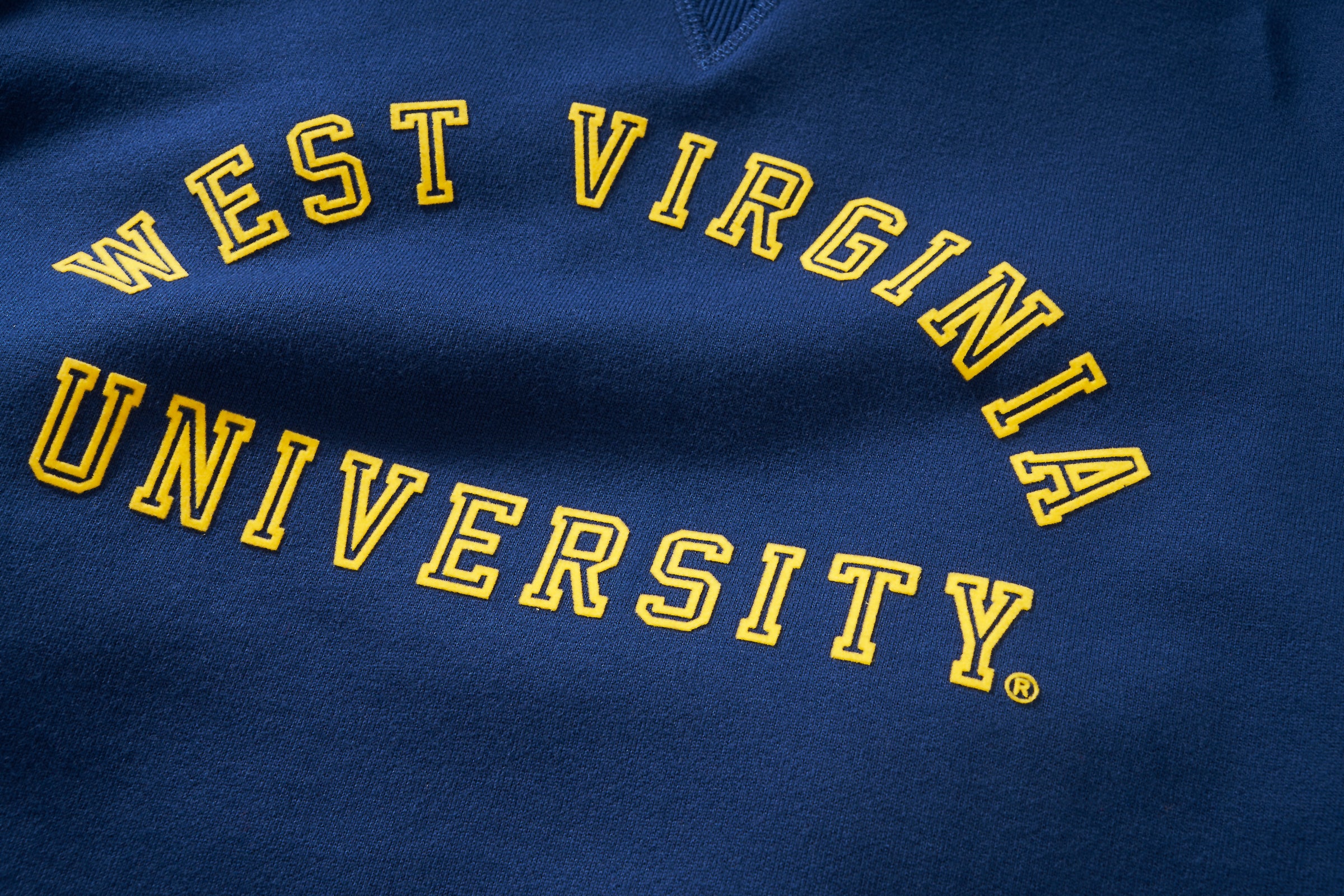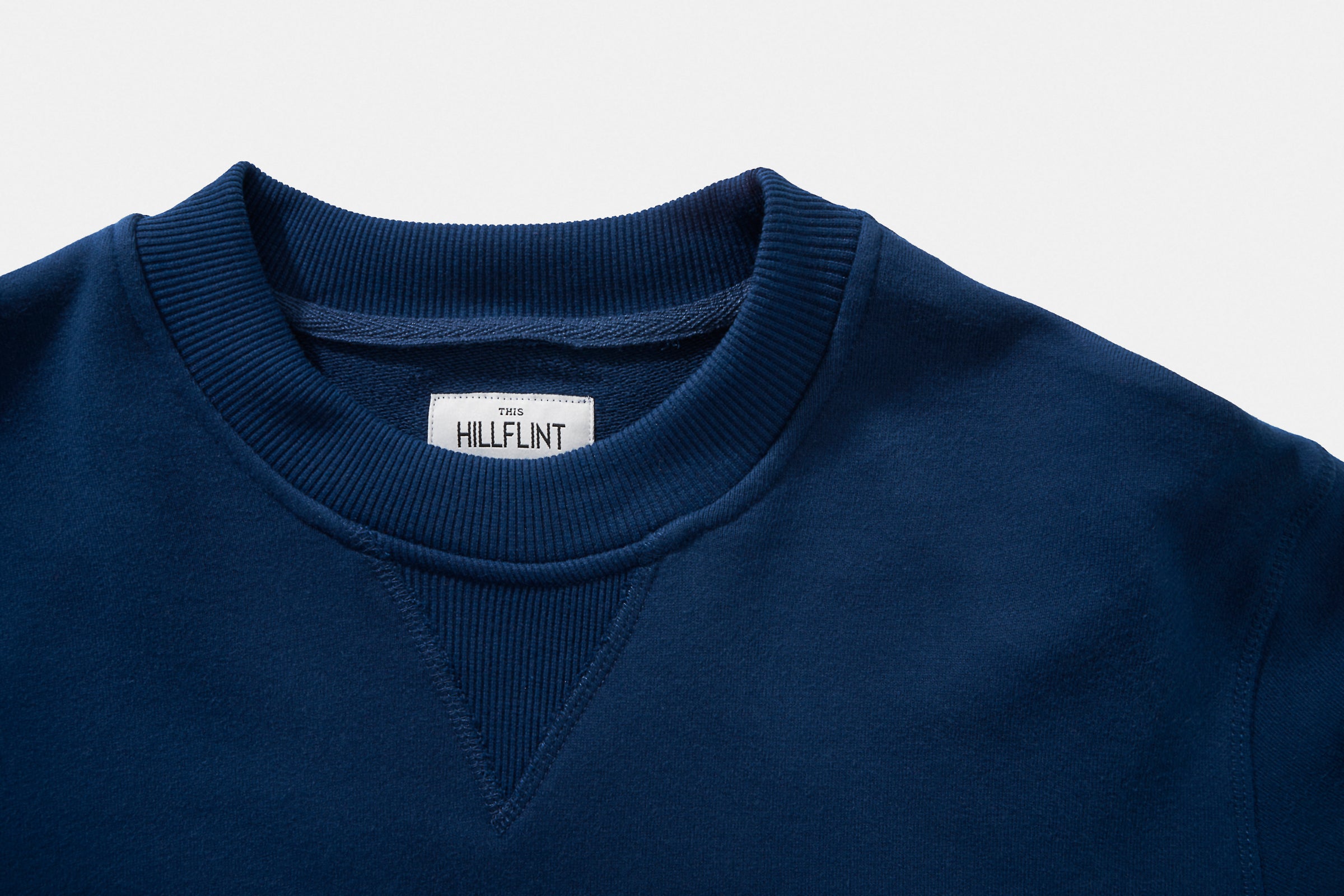 West Virginia Classic Crewneck Sweatshirt
The Story
The Classic Crew was born from our desire to create a new standard for college sweatshirts. We wanted an item that could replace –  and outlast – the low-quality sweatshirts we'd grown accustomed to wearing. To create it we focused on three key ingredients:

Fit. A modern silhouette for the active lifestyle. Who needs all that extra fabric in the arms?
Quality.

Premium 100% cotton French Terry fabric that's durable and softens with age. Flat-locked seams and top-tier craftsmanship ensure your everyday sweater gets better every day.

 
Timeless Details. Ribbed V-notch and collar. Slightly elongated waist-cuffs and arm-cuffs. Wordmarks printed through flocking. Time-tested details that make this style timeless.

The result? A classic crew neck sure to turn a head or two. 
Men's Sweatshirt
Garment is measured laying flat.
Length
26in
27in
28in
29in
30in
32in
Width
20in
21in
22in
23in
24in
25in
Sleeve
24in
25in
26in
27in
28in
29in
Length
68cm
70cm
72cm
75cm
77cm
80cm
Width
51cm
54cm
56cm
59cm
61cm
64cm
Sleeve
63cm
65cm
66cm
68cm
69cm
71cm