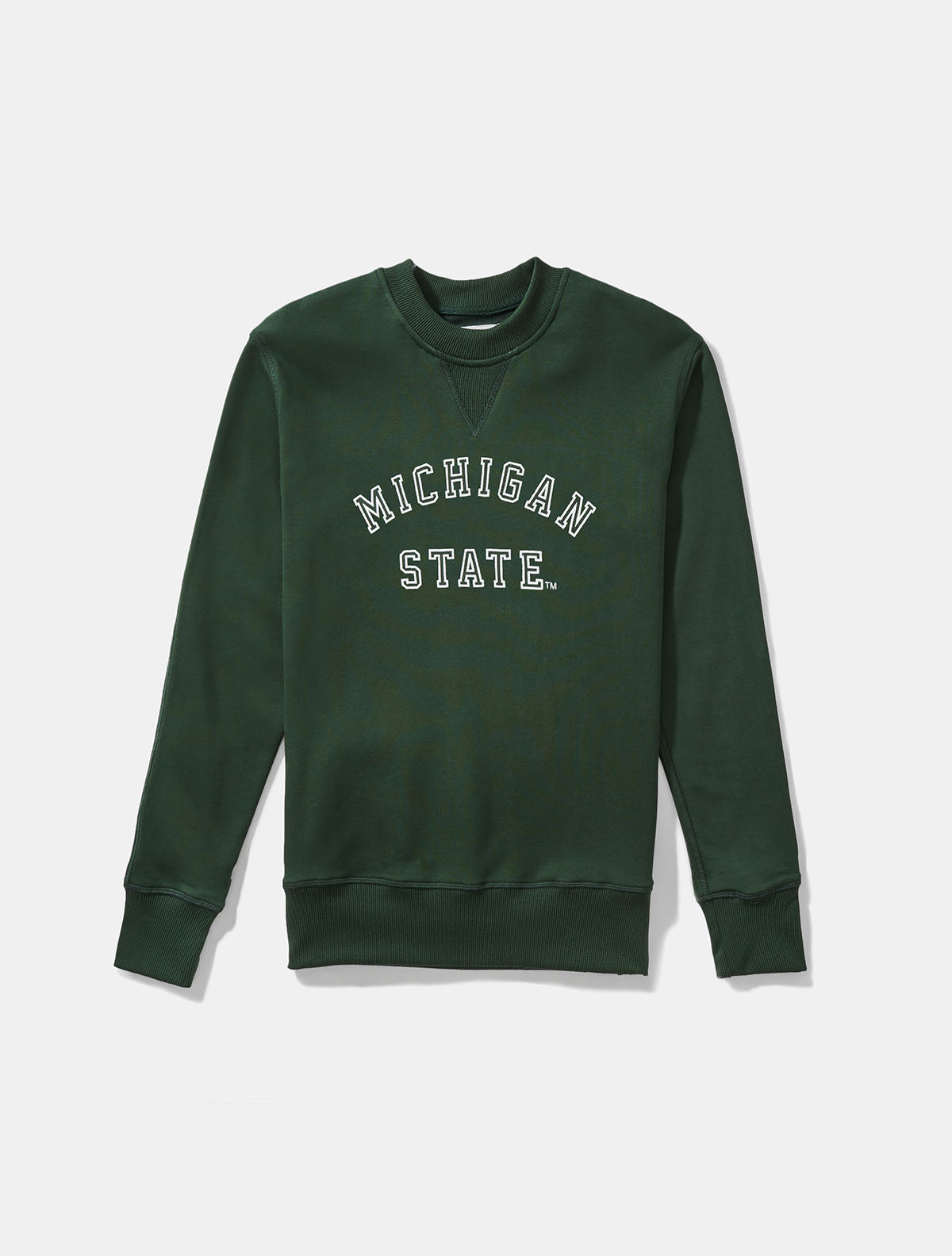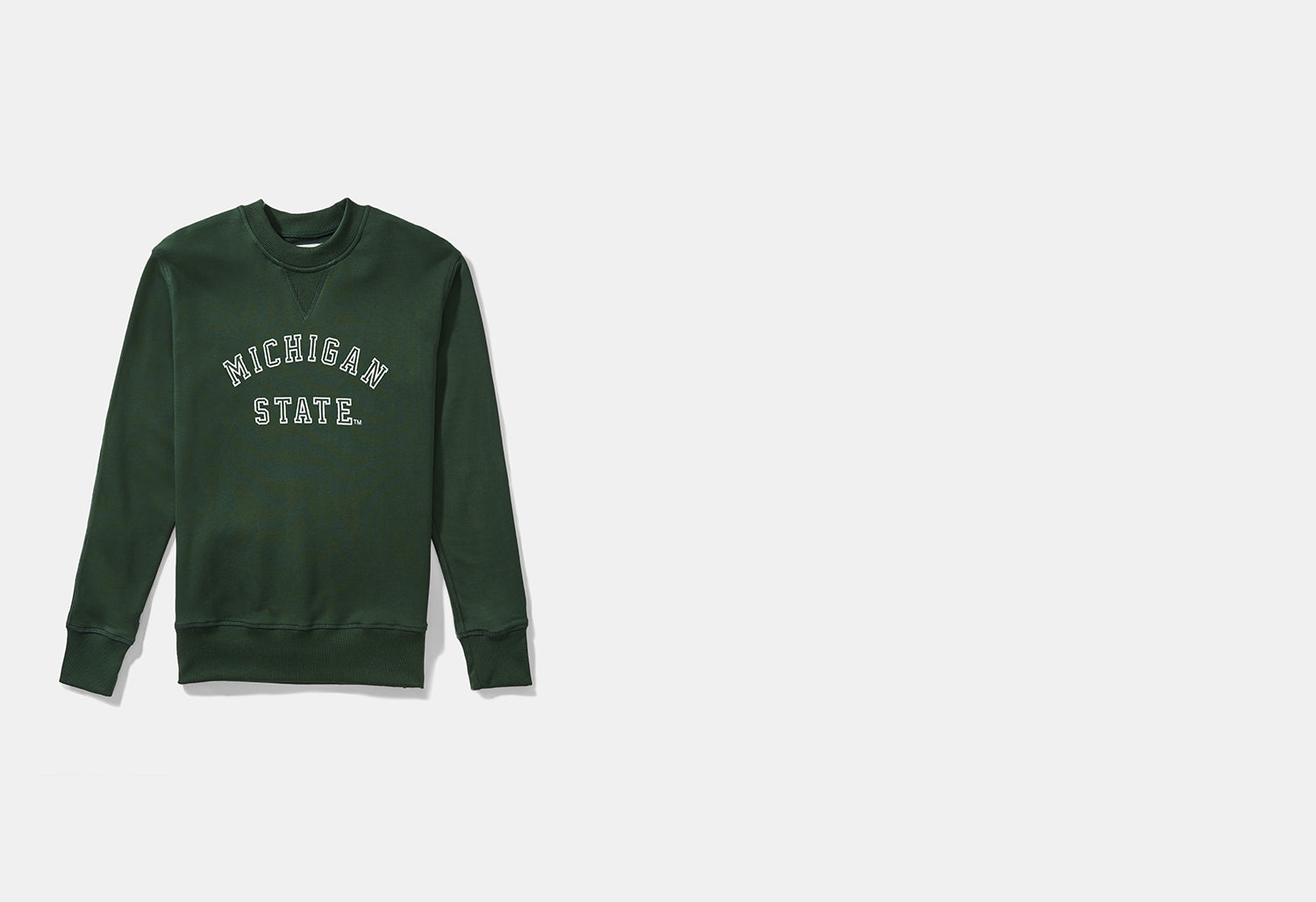 Michigan State Classic Crewneck Sweatshirt
The Story
Meet the new standard for college sweatshirts.
The Classic Crew includes a modern silhouette for an active lifestyle, 100% cotton French Terry fabric, ribbed V-notch and collar, and slightly elongated waist-cuffs and arm-cuffs. Plus flock-printed wordmarks to give your team's name the elegant sheen and velvety texture it deserves
Men's Sweatshirt
Garment is measured laying flat.
Length
26in
27in
28in
29in
30in
32in
Width
20in
21in
22in
23in
24in
25in
Sleeve
24in
25in
26in
27in
28in
29in
Length
68cm
70cm
72cm
75cm
77cm
80cm
Width
51cm
54cm
56cm
59cm
61cm
64cm
Sleeve
63cm
65cm
66cm
68cm
69cm
71cm