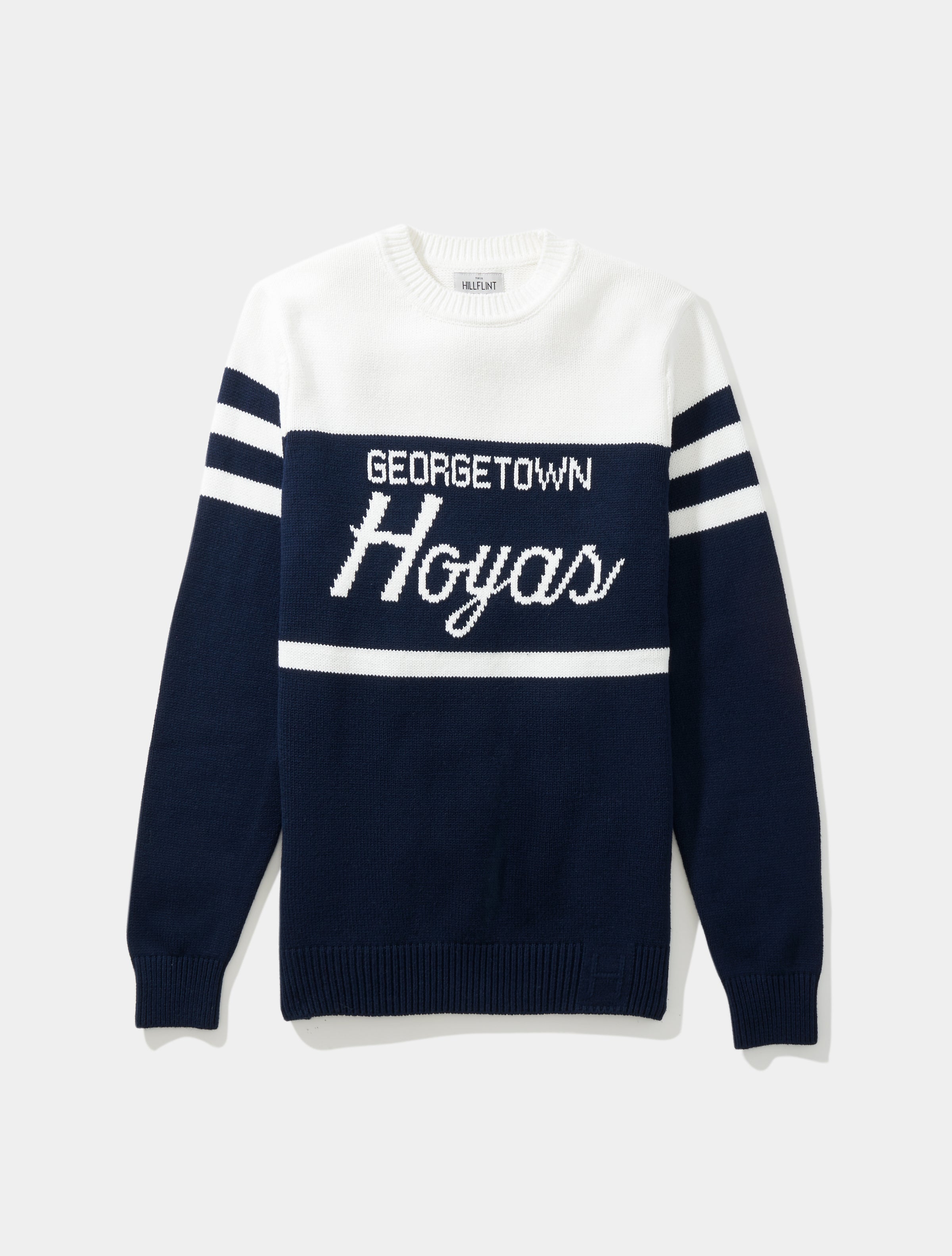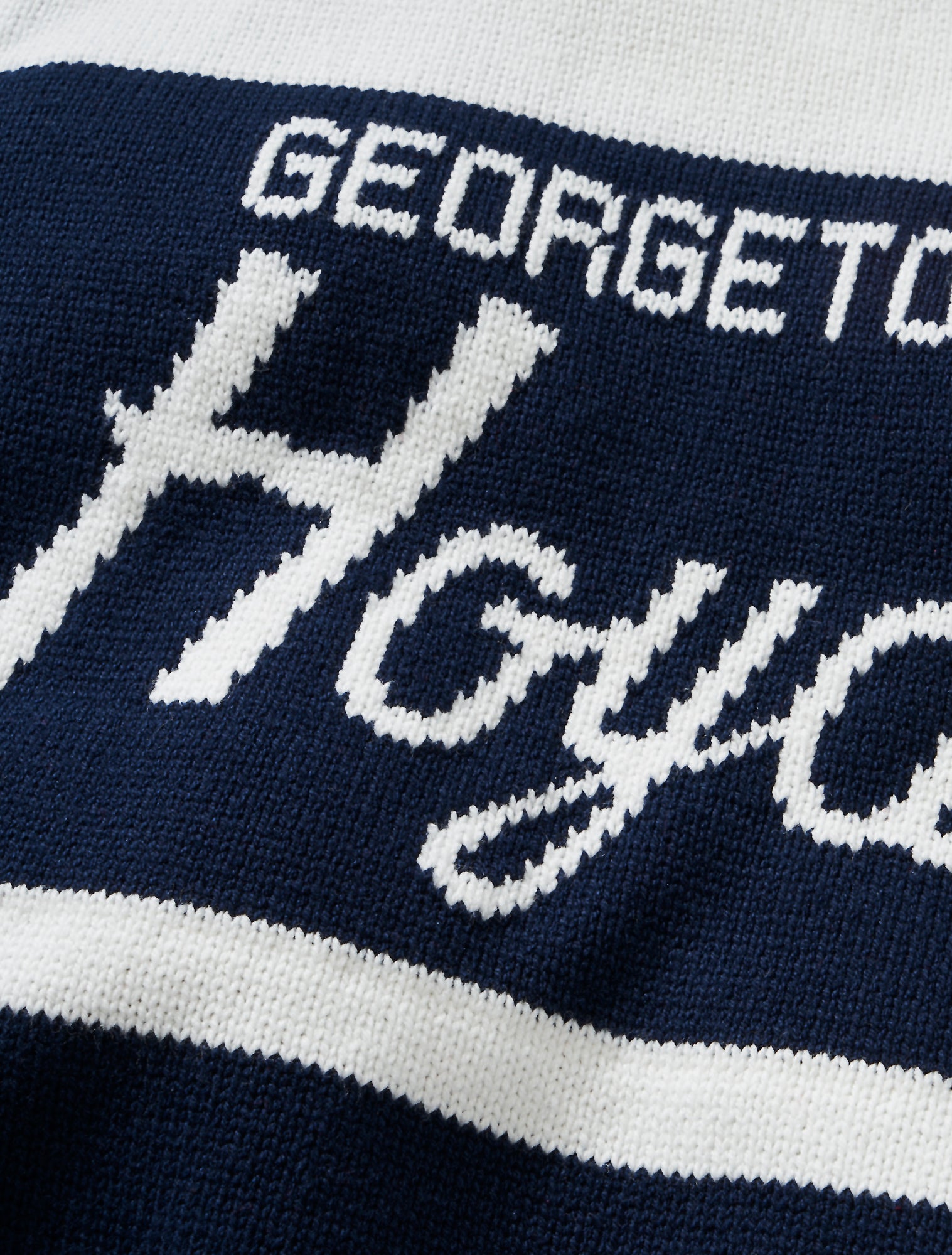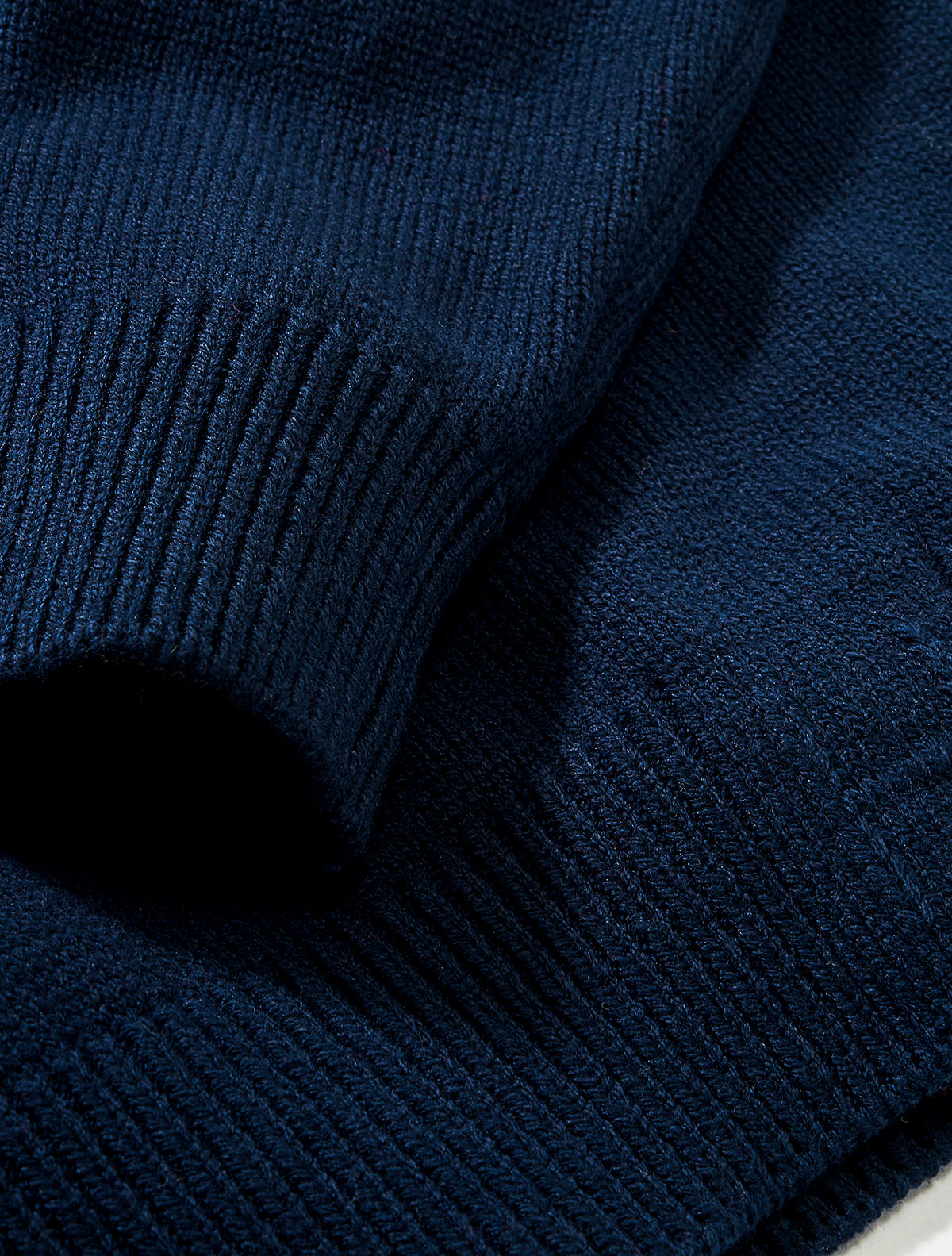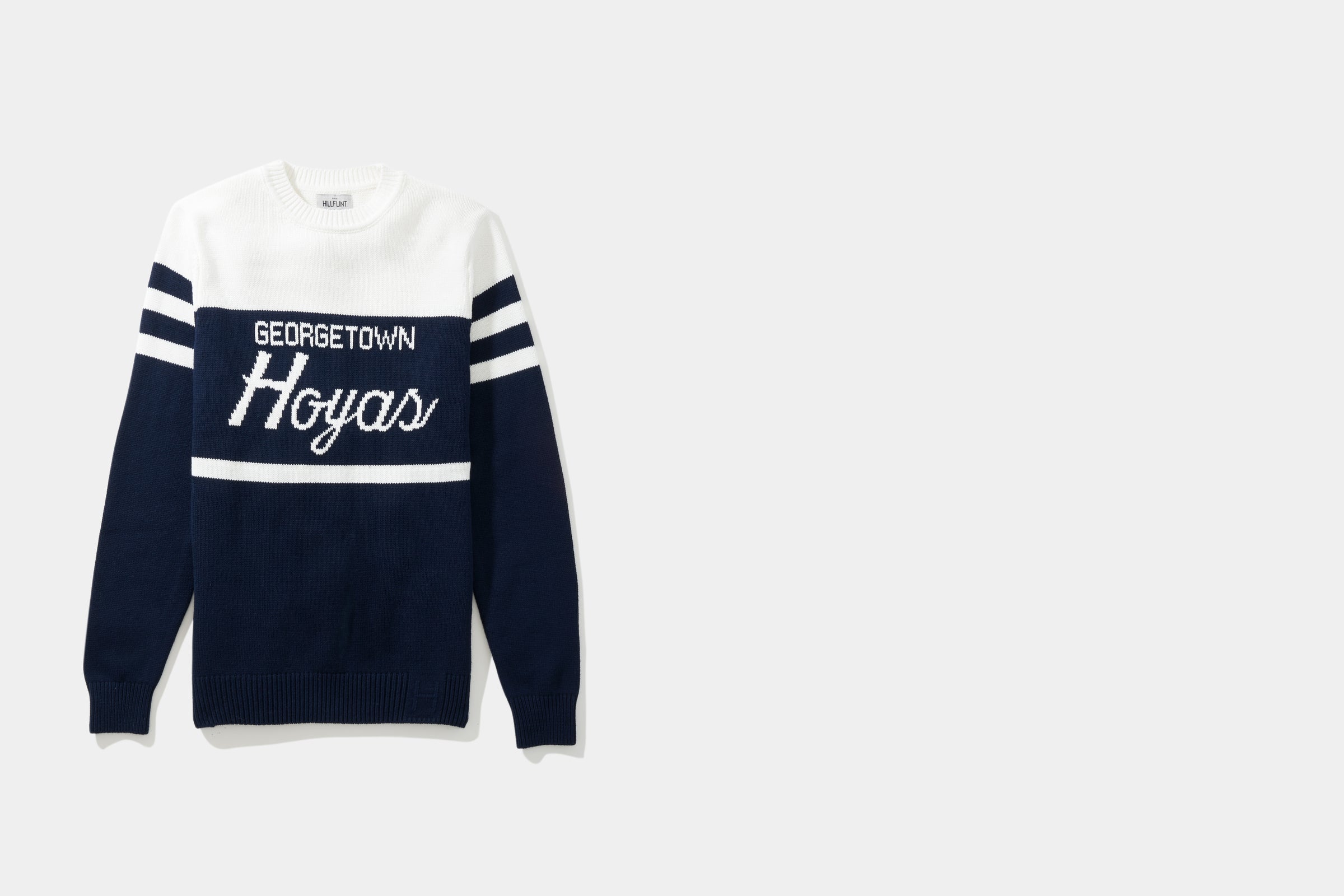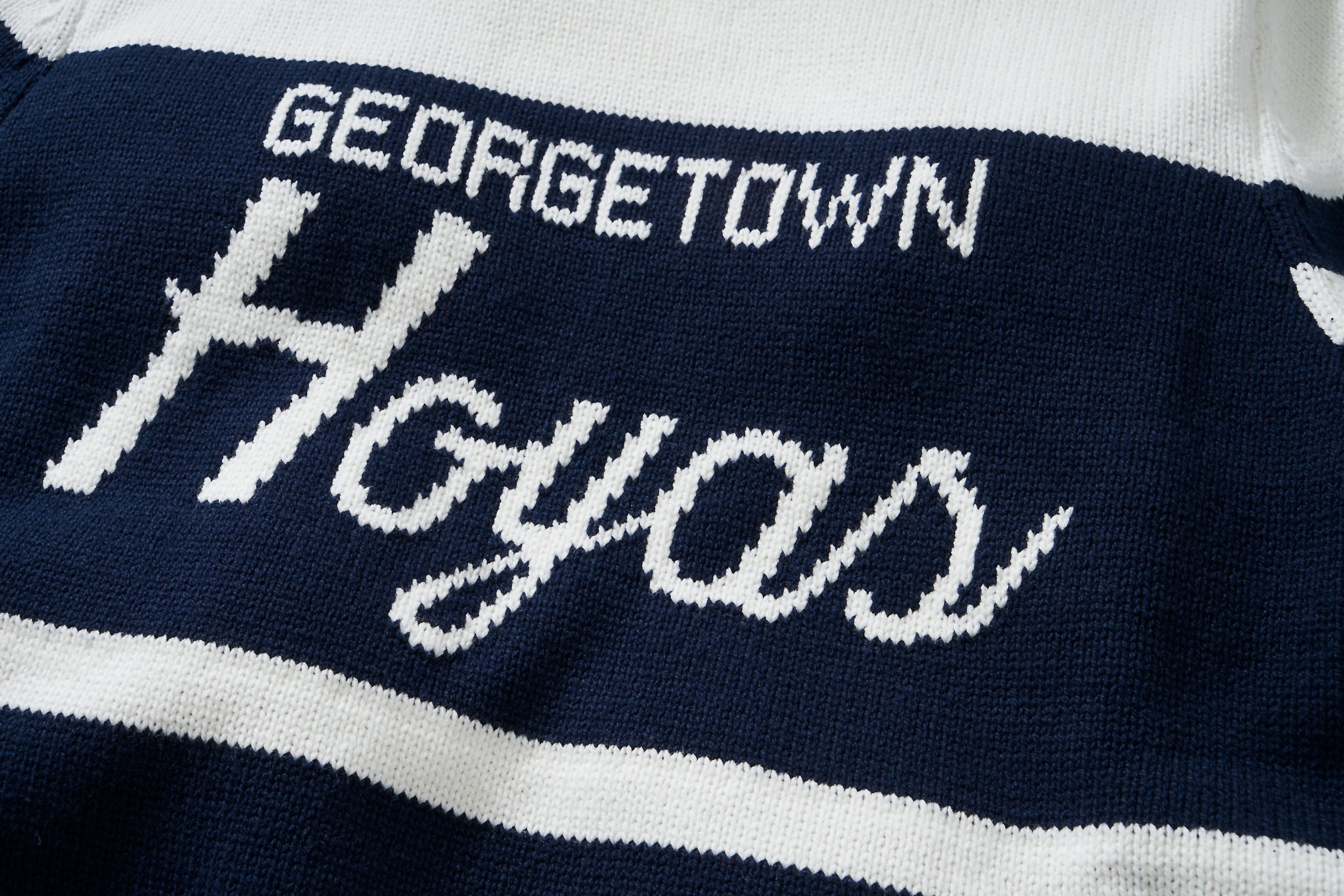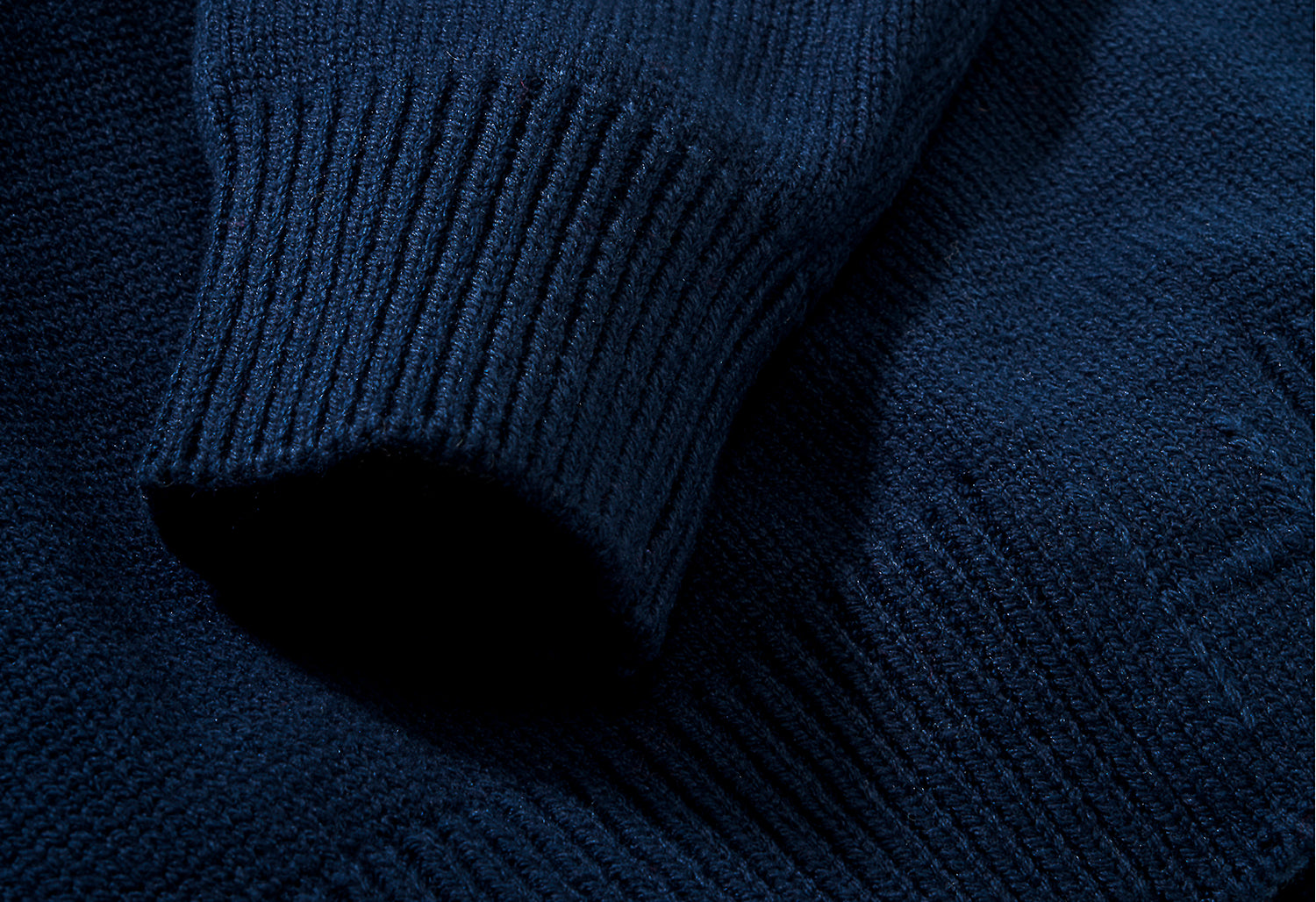 Georgetown Tailgating Sweater
The Story
A popular style from the 80s and 90s, elevated in quality. A style that coaches used to wear on the sidelines with caps and Dad Khakis. But we say wear it how you like it -- the Tailgating style is a Hillflint team favorite. 
Crafted with over one pound of our luxurious cotton blend yarn, the Tailgating Sweater features carefully knit-in wordmarks and stripes, with precision linked sleeves. 

Fabric: 60%/40% Cotton/Acrylic Blend.
Set Sleeve - Men's / Unisex
TESTING ADDITIONAL SIZE CHART
Length
24.4in
26in
26.8in
27.6in
28.3in
29.1
Width
18.5in
20.1in
20.9in
21.7in
22.8in
23.6in
Sleeve
24.4in
24.8in
25.2in
25.6in
26in
26.4in
Length
62cm
66cm
68cm
70cm
72cm
74cm
Width
47cm
51cm
53cm
55cm
58cm
60cm
Sleeve
62cm
63cm
64cm65cm
66cm
67cm