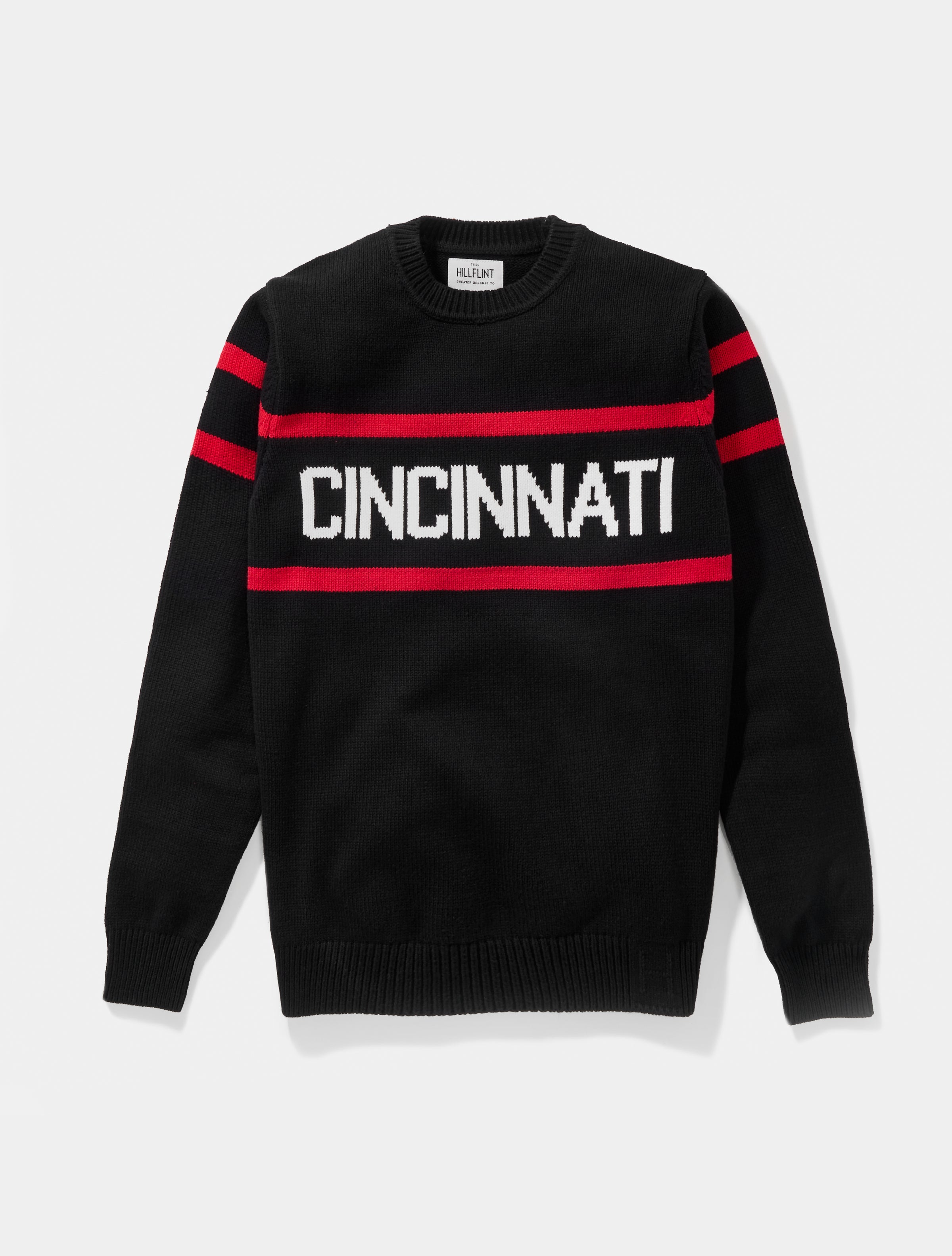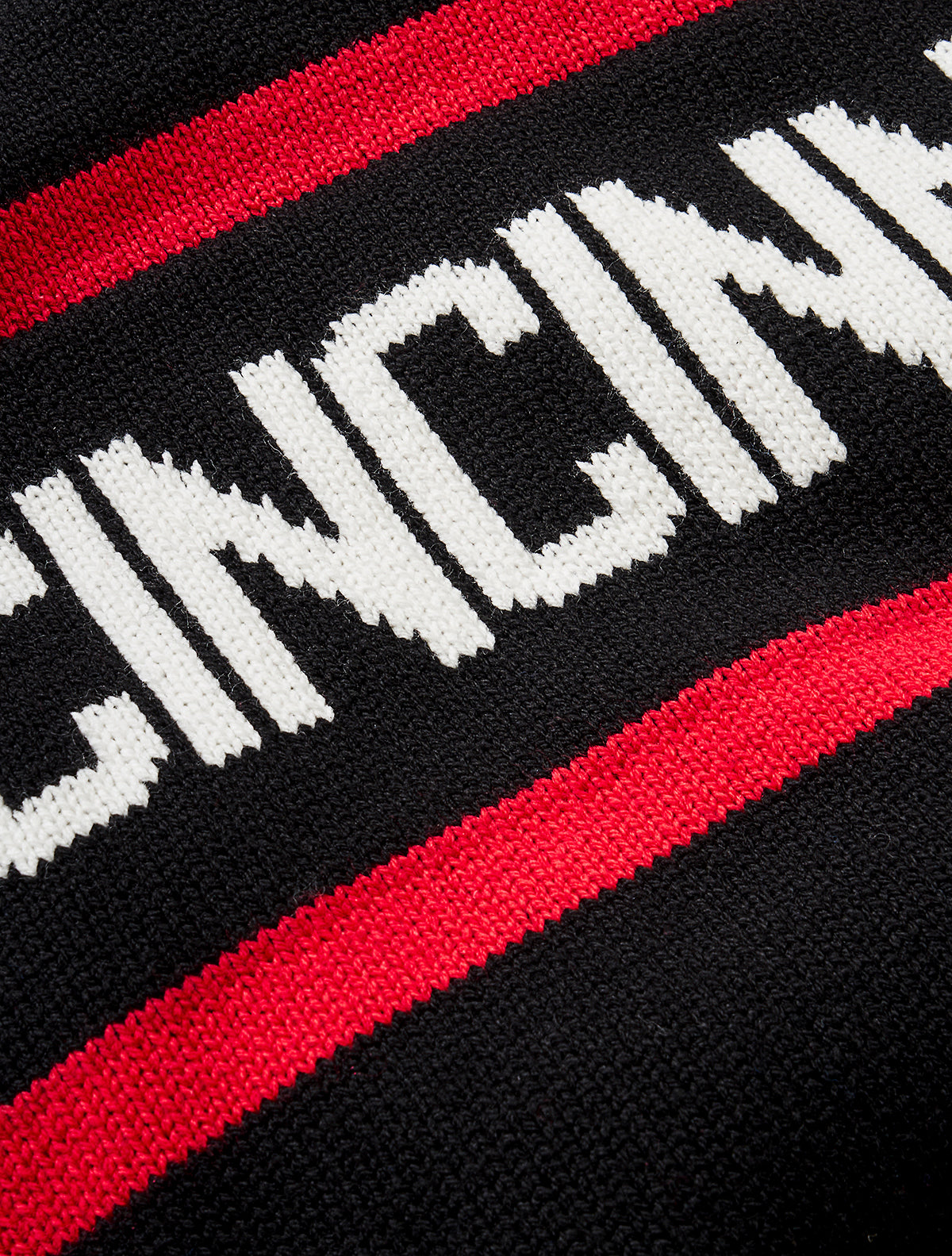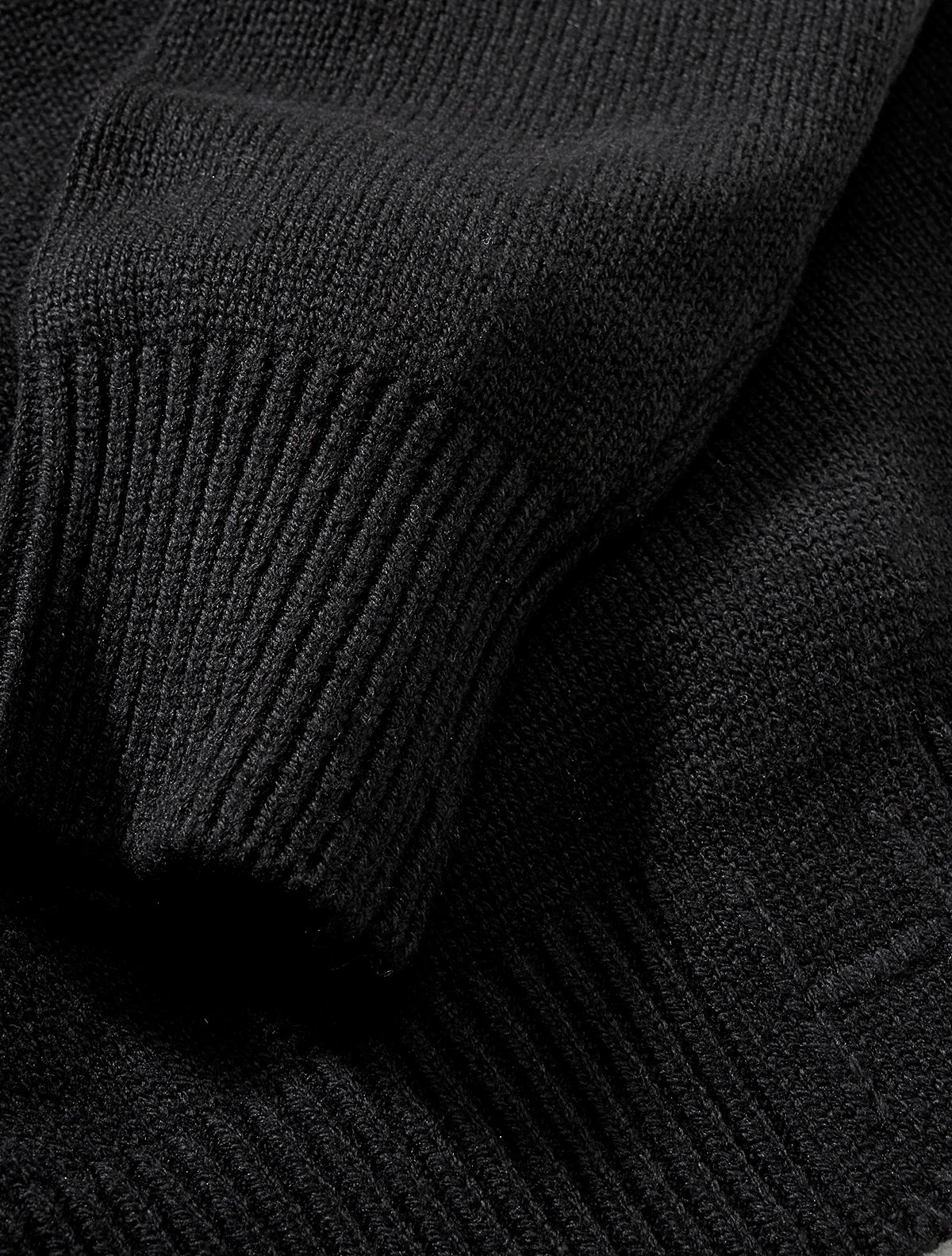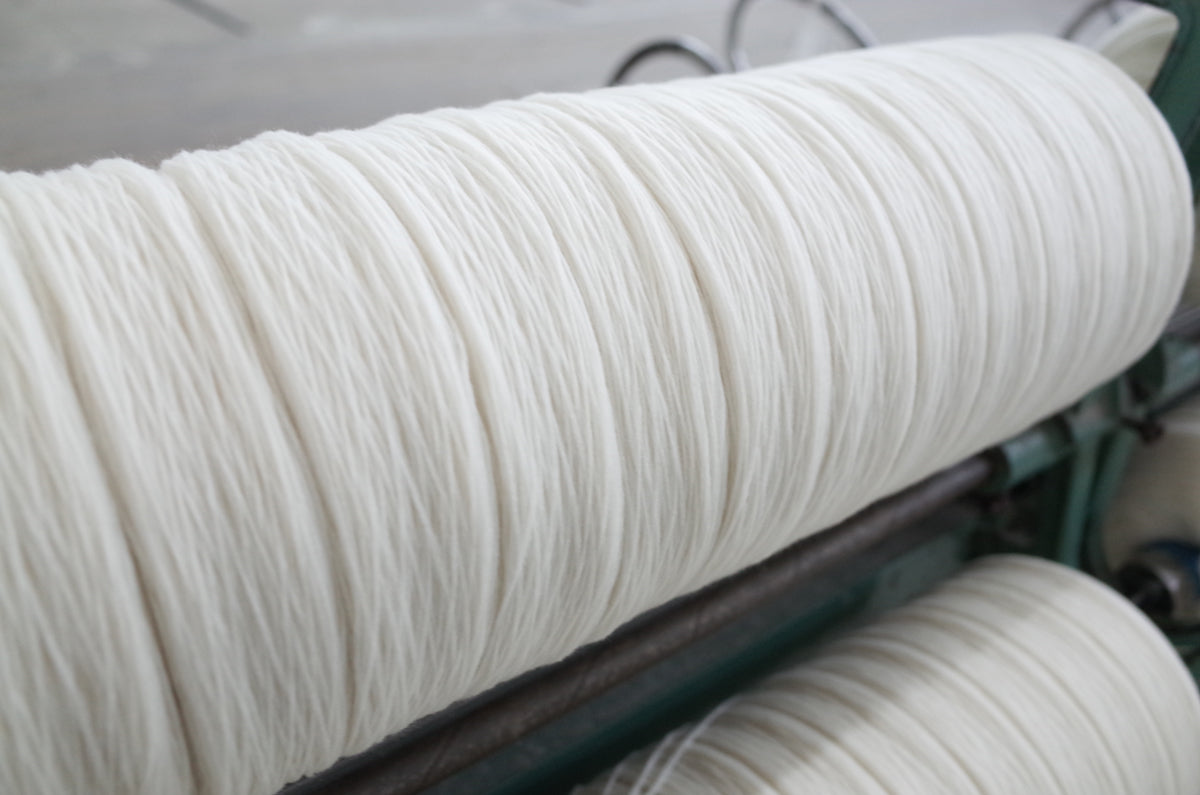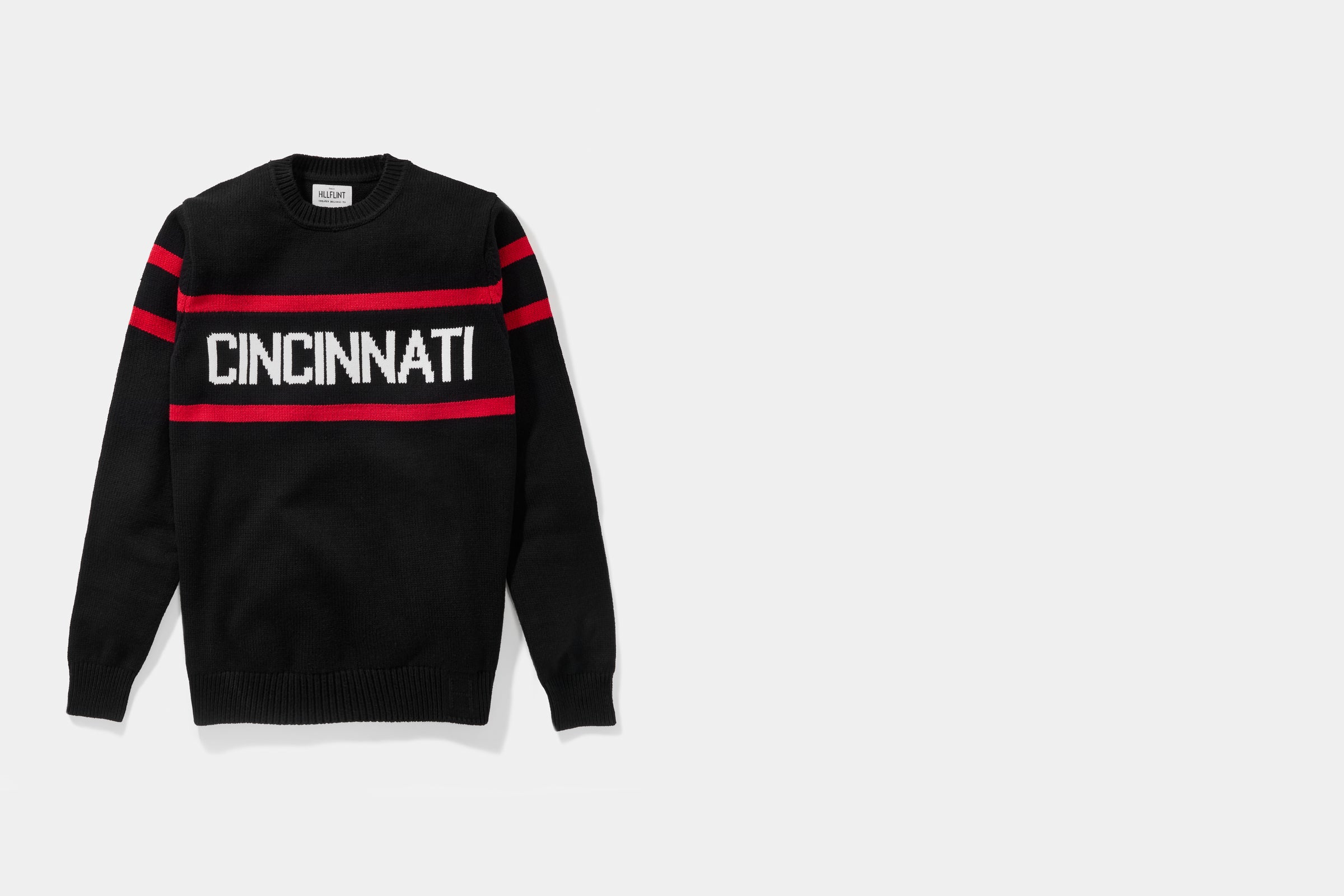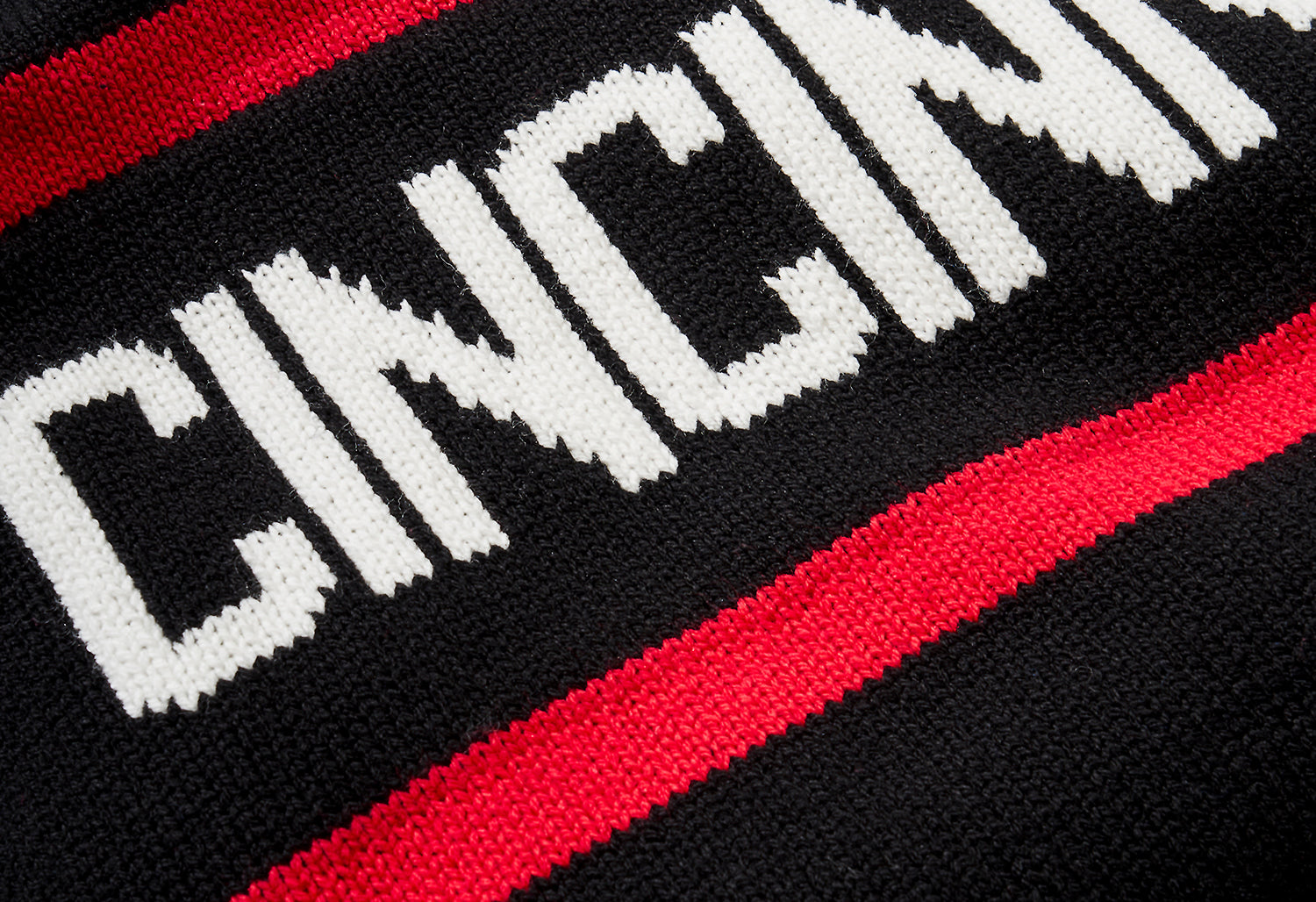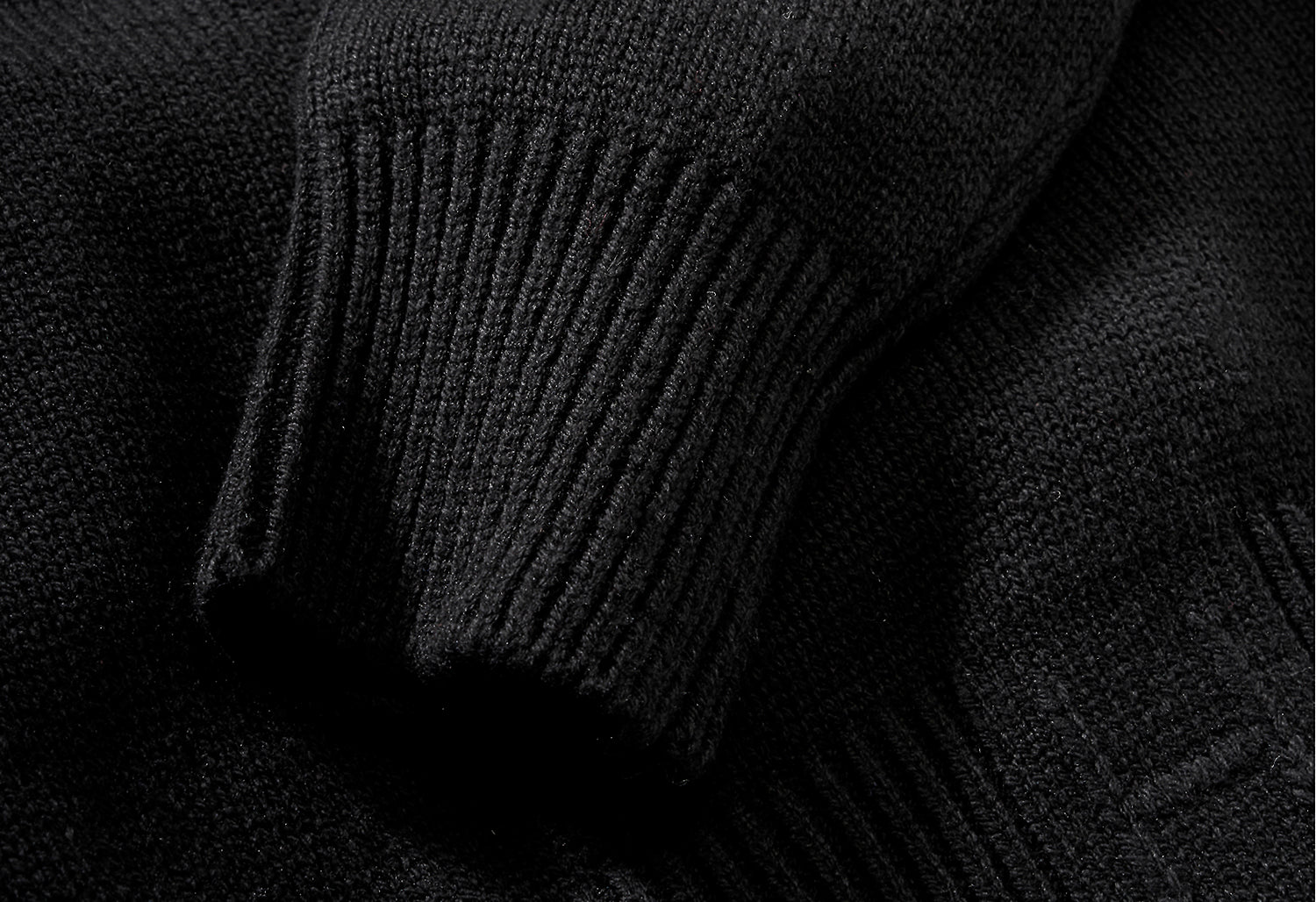 Cincinnati Stadium Sweater
The Story
Before the days when coaches wore cutoff hoodies and after the days when coaches wore suit and tie, the go-to garment for coaching staff on the football sidelines was a team-branded knit with bold stripes across the chest and sleeves. 
Our Stadium Sweater revisits this style and honors it with updated manufacturing.
Thick cotton-blend yarn breathes well, creating a classic look that's practical for year-round wear. 
Fully-fashioned construction. Set sleeves. Ribbed crewneck, cuffs, and hem. Fit is true to size.  
Set Sleeve - Men's / Unisex
TESTING ADDITIONAL SIZE CHART
Length
24.4in
26in
26.8in
27.6in
28.3in
29.1
Width
18.5in
20.1in
20.9in
21.7in
22.8in
23.6in
Sleeve
24.4in
24.8in
25.2in
25.6in
26in
26.4in
Length
62cm
66cm
68cm
70cm
72cm
74cm
Width
47cm
51cm
53cm
55cm
58cm
60cm
Sleeve
62cm
63cm
64cm65cm
66cm
67cm